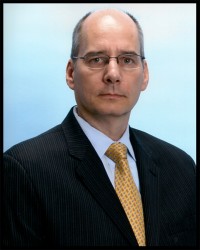 Joseph G. Osterman currently is the Head of APM O&M Services for Bombardier Transportation's Services Group in the Americas Region. In this role, Mr. Osterman leads a team of over 900 personnel in the Operations and Maintenance aspects of 14 Airport transit operations. Mr. Osterman is also responsible for the Product Introduction, Capital Asset Replacement, and Overhaul work for the APM, ART and Monorail technologies in the Americas Region.
Mr. Osterman has over 30-years of leadership experience in the transportation sector. Prior to accepting his current assignment, he was the Regional Director, Systems Services responsible for the commercial, operational safety, and performance aspects of the Bombardier Systems automated transit assets in the New York metropolitan area. Mr. Osterman is the former Managing Director of the National Transportation Safety Board (NTSB) where he served for over 25 years. In this position, Mr. Osterman was responsible for the executive leadership of the NTSB, the nation's premier transportation accident investigation agency responsible for investigating and determining the probable cause of every civil aviation accident and significant accidents in other modes of transportation, including rail, transit, highway and maritime.
During his career, Mr. Osterman has been involved with or overseen the investigation of over 2500 serious transportation accidents, and the issuance of over 900 safety recommendations. Mr. Osterman's accomplishments include the establishment of a contract centric business plan for the JFK Air Train that resulted in the recapture of 3.6 million USD revenue; successfully leading efforts to create an NTSB Strategic Plan, elevating the NTSB to one of the top ten best places to work in government. Mr. Osterman's accomplishments also include the development and deployment of safety management systems, organizational development, and operational management. As a result of his leadership, Mr. Osterman was awarded the Distinguished Presidential Rank Award for federal government executives in 2009.
Prior to joining the NTSB, Mr. Osterman was a Criminal Investigator with the U.S. Army, and an Accident Reconstructionist with a suburban Philadelphia police department. A native of Philadelphia, PA, he attended Temple University and executive programs at the John F. Kennedy School of Government, at Harvard University, the University of Pennsylvania's Wharton Business School, Cornell University, and the University of Virginia's Darden Business School.