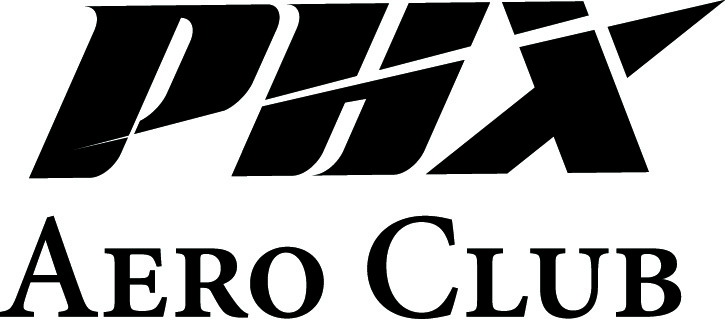 The History of Aero Club
The first Aero Club was formed in Washington D.C. in 1909 when only a handful of citizens believed that the "flying machine" would have staying power. The Club founders sought to draw national attention to the airplane and its potential. The Club's primary mission remains intact to this day: "To foster and promote interest in the principles and development of aeronautics and to extend honors and hospitalities to eminent airmen." Since 1909, other states, cities and countries have formed their own Aero Clubs with similar missions.

About PHX AERO Club
The Support Sky Harbor Coalition, in coordination with Phoenix Sky Harbor International Airport is proud to introduce the PHX Aero Club. The Club's aim is to bring together aviation industry enthusiasts for the purpose of networking and education. All Arizona airports, airlines, trade associations, manufacturers, law firms and aviation enthusiasts are invited to become members.
"Aero Club is an excellent way to connect the aviation leaders in this community and I am so pleased to be a part of it." - James Bennett, Director City of Phoenix Aviation Services
PHX Aero Club Goals
To offer a forum for networking, interaction and cooperation among aviation-minded individuals and organizations
To encourage education, training and career-development in aviation-related subjects
To provide a platform for the discussion of aviation issues and accomplishments

Upcoming Events
Aero Club Luncheon

Wednesday, November 29, 2017 11:30 - 1:00 p.m.
Location: Cutter Aviation (details to follow)


Keynote Speaker:

Edward Bolen
President & CEO,
National Business Aviation Association
Online registration will open next week. For additional information please call Yesenia Dhott or David Schwartz at (602) 277-0911.


Quarterly Luncheon Schedule
As part of the club's regular programming, Aero Club will host quarterly luncheons featuring a special guest keynote speaker throughout the year.
Founding Contributors
AAA Full Transportation
Aerospace Arizona Association
Affiliated Engineers
Arizona Lodging & Tourism Association/ Valley Hotel & Resort Association
Austin Commercial
Barich
Corgan
Cutter Aviation
DPR Constructions
DWL Architects + Planners, Inc
East Valley Partnership
Emerging Airport Ventures, LLC
Gannett Fleming
Greater Phoenix Chamber of Commerce
Hensel Phelps
Honeywell
Hunt Construction Group
Inspired Networks
JKH Consulting
Kiewit Infrastructure Phoenix
Kind Hospitality
Kortman Electric
Lamar Alliance Airport Advertising
McCarthy Building Companies, Inc.
National Business Aviation Association
Paradies Lagaedère
PK Associates LLC
Red Brick Consulting
SITA
Skanska
Southwest Airlines
SSP America
Transdev
Sign Up Today to Become a Founding Contributor!


Become a Founding Contributor of PHX Aero Club. Just pay $1,500 annually and receive the following benefits:
Two (2) tickets to all PHX Aero Club events
Two (2) tickets to the PHX Aero Club VIP Reception with the Lunch Speaker prior to each lunch event
The ability to purchase extra tickets to each event at a discounted rate of $45 per ticket ($75 for non-members)
Recognition at all PHX AERO Club events
Recognition on the PHX AERO Club webpage

Fill out the form below to sign up today!